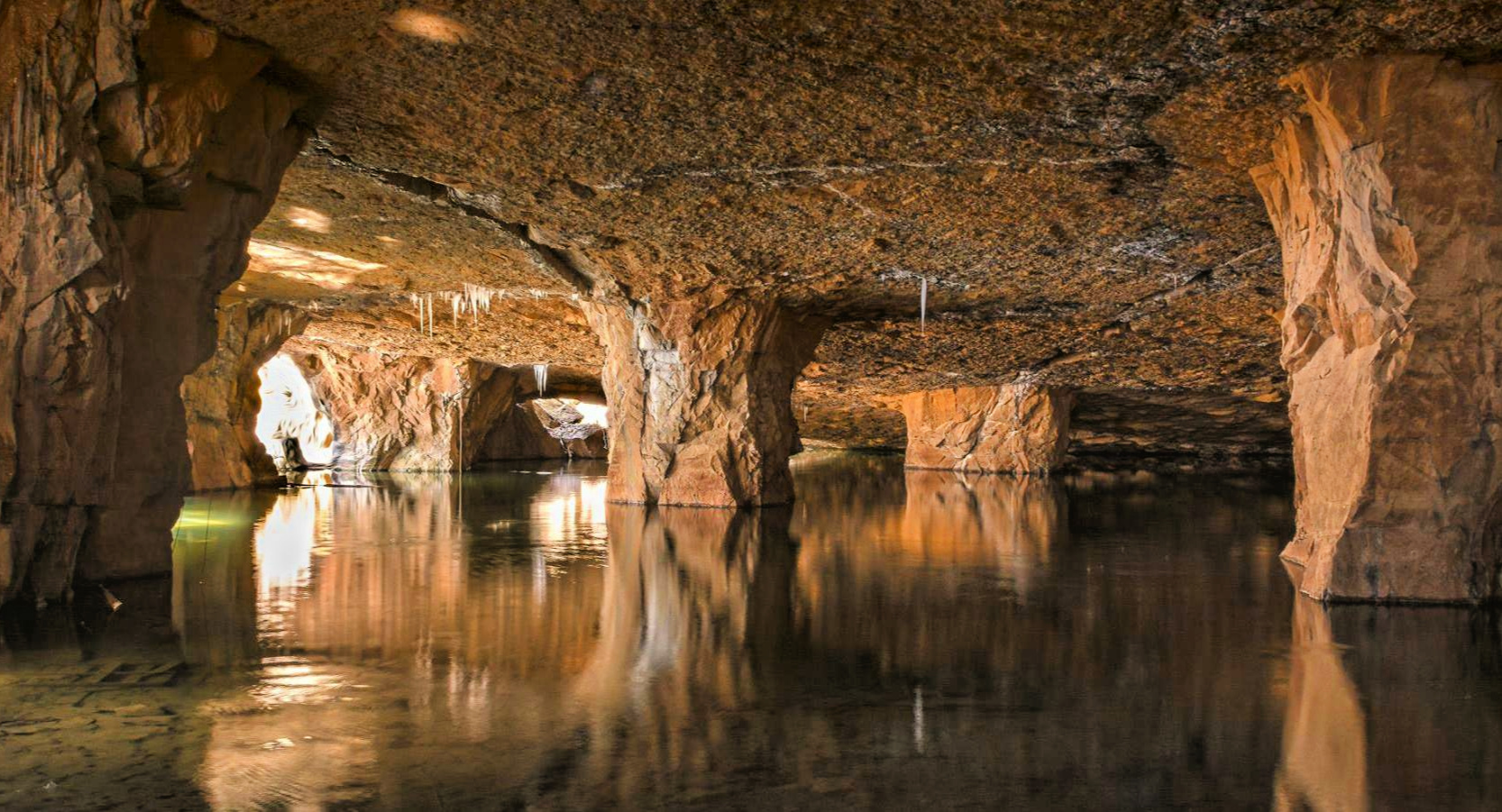 Visiting
In addition to the Widow Jane Mine, the Snyder Estate is a 22-acre site open to the public for a $5 donation. We have 1/2 mile of mixed surface trails for a short hike or dog walking. Keep in mind that there will be an occasional drip and that the temperature is a constant 55° requiring a sweater in the summer.
Our small museum is open every Sunday in the summer. We encourage everyone to explore the history of the Widow Jane and of natural cement perhaps the most important yet unknown story in the history of the building of America.
Summer Hours
Summer season runs from Mother's Day to Labor Day. Closed in winter.
Grounds and Mine
Museum
Monday - Saturday
10 a.m. - 4 p.m.
Closed
Sunday
10 a.m. - 4 p.m.
10-4PM (Summer)
Closed (Winter)
Map & Directions
We are located 1/2 mile west of the town of Rosendale at 668 RT 213. Look for signs for the Snyder Estate and the Brooklyn Bridge Gate.